The international workshop took place with the participation of students of the University of Arts in Linz/Austria and the Faculdade de Belas Artes Porto/Portugal. It was the first step of a three years program of cultural and social interventions in the area of Quebrantões in Vila Nova de Gaia in Portugal.
While other areas of Vila Nova de Gaia have undergone deep changes due to the constant rise of tourism and gentrification, Quebrantões remained still untouched and on the contrary, suffers slight deterioration due to its difficult geographic position and an aging population. Recently built condominium buildings and purchases by foreign real estate developers let us understand that changes are on the way.
The location is the former Laboratório Edgar Cardoso. A building conceived to support the construction of the São João railway bridge in the 1980s lost its function after the bridge's inauguration. Its high observation tower is visible from almost any point in Quebrantões, as the whole area can be viewed from up there. This leads to the title of the workshop: Laboratorre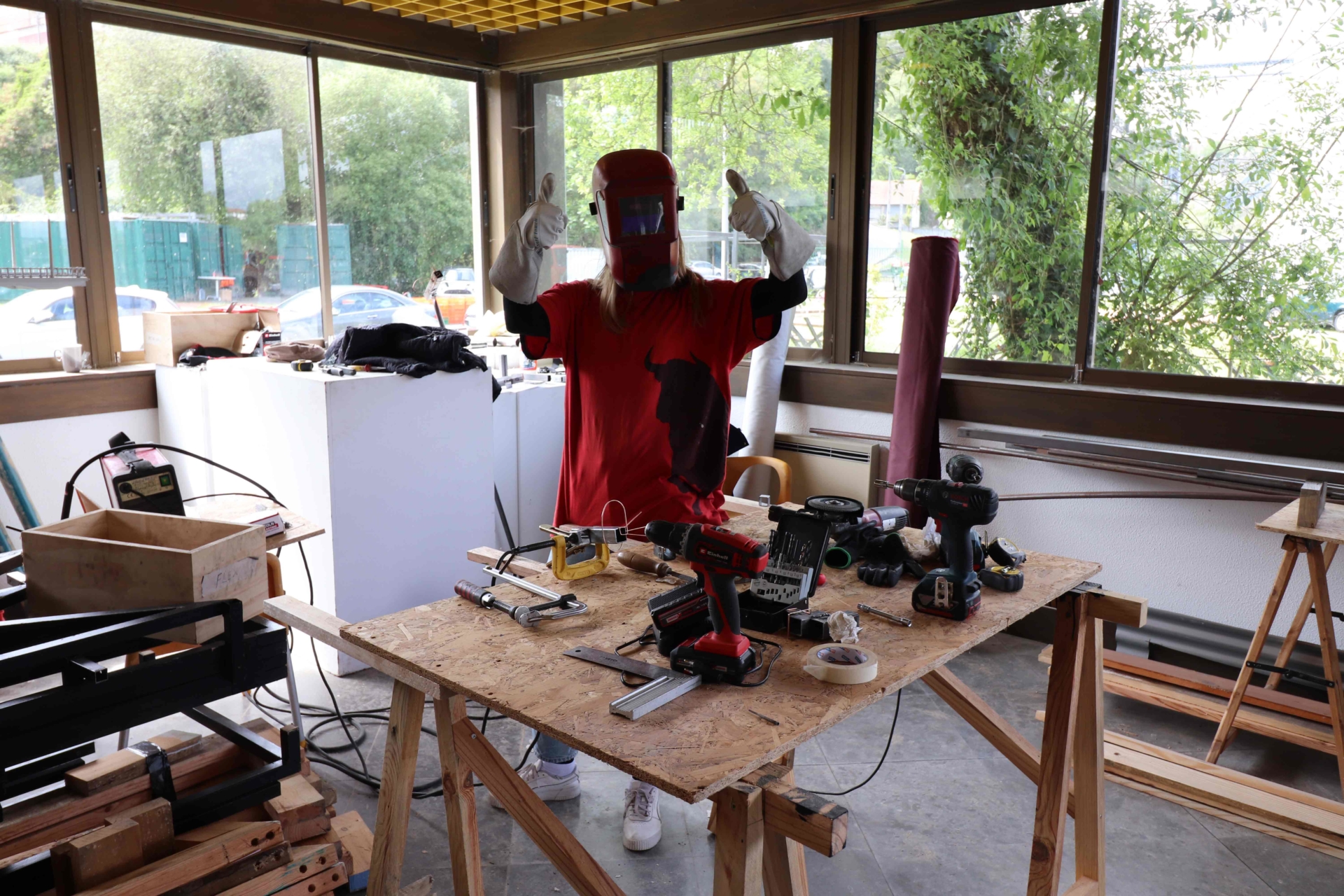 The challenge was to think of strategies to reactivate the building in a way that it can be a support structure for the cultural life of the local community. During ten days, 30 students lived and worked on-site. They explored Quebrantões and its surroundings. Based on their experience in the area and their encounters with the local people, they developed projects they could realize in the on-site workshop. They also got support from local artists; Diana Sá for (performing arts), Pedro Cavaco Leitão (art in public space), Maria Garcia (illustration) and Patrick Hubmann (social design).
In the end, the outcomes of those ten days were shown on an Open Day on the 27th of April. At this public event, the people had the chance to see projects and performances developed onsite. They were invited to join a tour of the tower and as well to stay for a drink or a communal dinner. Laboratorre activated the space, which usually is not open to the public, in a social, artistic and cultural way. This workshop showed the potential of the building to function as a space for artists in residence, as an atelier space, a meeting point for social activities, and a venue for cultural events.
The next step to transforming the place is to create a sustainable connection with the local population and give them the tools through artistic and social interventions to strengthen the community and shape their future in a more self-determined way.
Illustration and images by Maria García